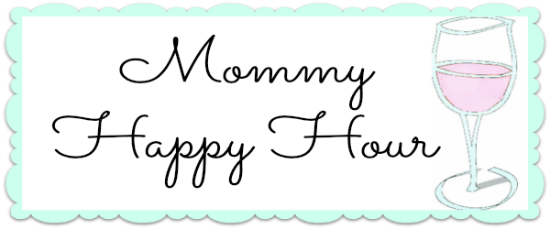 Happy Friday! Has this week flown by for anyone else? Summer is practically halfway over and I feel like it just got started! We had a great time in Georgia last week, but are happy to be back home. I know most people exit the city in the summer, but I actually love NYC this time of year. It almost feels like you have the whole city to yourself (not to mention, coveted reservations are way easier to come by!). So let's jump right into things: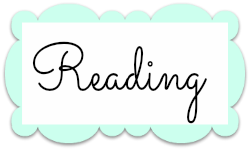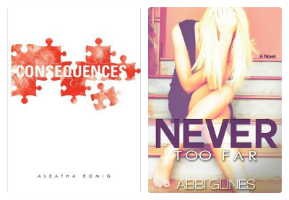 ♥ Consequences & Truth by Aleatha Romig – So I've been debating whether or not to share these books with you. I found them totally engrossing, and really loved Truth (the 2nd novel in the series), but they are both a total mind trip. Think awesome plot twists along the lines of Gone Girl, but seriously dark (kidnapping, rape, abuse – there are no details, but mentions all of this. Not pleasant stuff!). I seriously put Consequences down multiple times because it was just too much, only to pick it back up minutes later because I just had to know how it ended. Turns out you needed the craziness of the first novel to make the 2nd so amazing. These books get really high reviews on GoodReads, but be warned that they are seriously twisted!
♥ Too Far Series by Abbi Glines – Since I could barely figure out which way was up after reading the above books, I wanted something easy and entertaining. I don't watch TV (True Blood is the exception), instead I read young/new adult books. These are the kinds of books you just tear through, and don't even feel like you are reading. This particular series is kinda romantic, kinda sexy (don't judge – I swear I read books without smut in them too!), and a kinda fun read. Not life altering, but enjoyable and easy.
♥ Day in the Life of a Working Mom of Two post by Katie over at Mom's Little Running Buddy. Even though I'm a SAHM, I am forever impressed by women who can juggle motherhood and a professional career. I have trouble just getting lip gloss on some days. Cheers to all you working moms!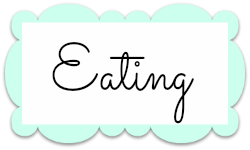 ♥ Barbecue Pork Nachos from Gaby's at the Ritz-Carlton Lodge, Lake Oconee. AMAZING. Must be accompanied by a big glass of sweet tea.
♥ Date Night at Melibea. Delicious, reinvented Mediterranean food. This restaurant has only been open 3 months and is starting pick-up hype. Desserts weren't stellar, but everything else we had (and we ate a lot) was amazing. Must get the homemade ricotta and preserved lemon starter.
♥ Blizzard in a Chocolate Coated Waffle Cone from Dairy Queen. Thank you DQ. You made all my ice cream dreams come true.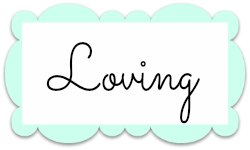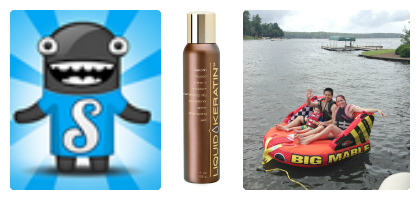 ♥ Songza – Awesome way to listen to music! Like Pandora, but with one ad up front (you have to do a little typing) rather than a million in between each song. Tons of different stations to fit any mood or activity with lots of current music. This is my new favorite way to listen to music when I'm running.
♥ Liquid Keratin Dry Conditioner – Keeps my hair frizz free even in this crazy humidity. Just spray a little on your hands and run through your hair. Will also make your locks super shiny!
♥ Reynolds Plantation – If you live in Georgia, or are looking for a great Southern getaway, you must visit Lake Oconee. Lake, golf, food & southern hospitality. This is where we spent the last week, and is home to many of my happiest memories (including my wedding). Love it there!
What are you loving this week? Have a fantastic weekend!