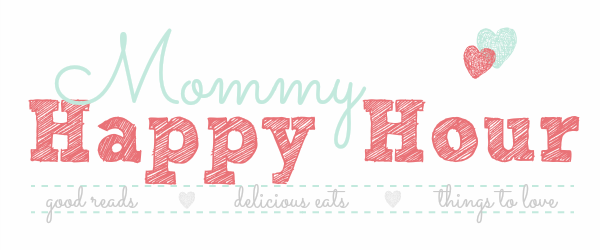 Happy Friday loves! This week has been nothing if not monotonous. We've been in the midst of potty training, which essentially means we've been locked indoors, and that our Saturday looked about the same as Tuesday. There were many times when I had to consult my phone just to see what day it was. Sad! I hope to shake things up a bit next week and have some fun outings for the kids planned. Seeing people post first day of school pictures on Facebook and Instagram has given me a push to get moving on our summer bucket list while we still can. Do you have anything fun planned for these last weeks of summer?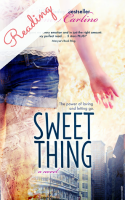 Sweet Thing by Renee Carlino (only $2.99 on Amazon!). I actually started a number of different books this week, but this is the only one I finished. It's about a young 20-something, Mia, who moves to NYC to take over her recently deceased father's coffee shop. She randomly meets a handsome musician, and while the sparks are definitely flying, she has major misgivings about falling for a "starving artist." It's about finding oneself and veering off the paths you set to follow your heart. I actually really enjoyed this book and found the characters incredibly endearing. I had a few problems with flow (some points would be built up nicely, and other times I felt like I was getting whiplash), but the overall story was really sweet. I gave it 4 stars on goodreads, and my full review is HERE.

ABC Cocina. I have yet another must try NYC restaurant for you. We have long been fans of ABC Kitchen (I crave the squash toast, for reals), so when they opened their sister restaurant, we immediately added it to our date night list. It's actually attached to the ABC Home store (and in the old Pipa location, if you remember it), and has this great eclectic, chic feel. The food was amazing, with my favorites being the sweet pea guacamole and tres leches cheesecake. The stuff dreams are made of people. Since this place is rather hot right now, there's a good chance you might have a celebrity sighting (wink, wink), and a hard time getting a reservation, so book early!

Donut Shop Coconut Mocha Coffee K-Cups. I couldn't live without my Keurig, and I'm loving this flavor. It has just the right amount of coconuty taste. Great way to wake-up!
Downton Abbey. I feel like people have been telling me to watch this show for ages, and I finally succumbed last week and downloaded the first season. Then the second. And I'm currently on the third. Safe to say I'm addicted.
Foam Roller. I'm only at the start of marathon training, but the past few weeks have already made my legs extra soar. After hobbling around for a day after my last long run, I finally broke down and did some serious foam rolling and it made a world of difference. Highly recommend incorporating this into your routine.
Have a wonderful weekend! I'm headed out to run the streets of NYC tomorrow morning, anyone else be there?