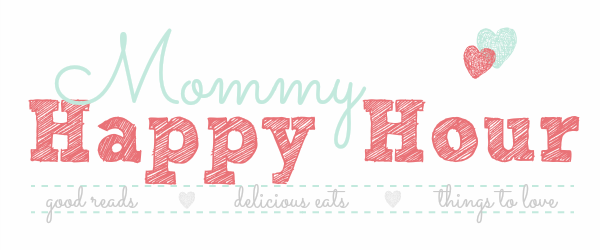 Happy Friday friends! Sorry I missed last week, I just couldn't bring myself to sit at the computer long enough to write this post. The kids and I have been on the go, and the few moments that I've had to myself have been spent reading and relaxing. Marathon training has taken a lot more out of me physically than I anticipated, and I'm finding I just don't have as much gusto at the end of the day as normal. And boy am I ready for Brandon to start school in a week. Keeping two very energetic boys entertained is it's own kind of exercise. So, let's get on with what we are reading, eating, and loving this week: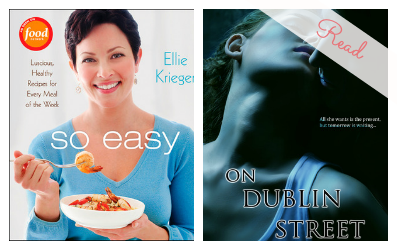 So Easy by Ellie Krieger.  If you've spent any time perusing my Recipes section, you will probably realize that "healthy" eating isn't necessarily my thing. I focus more on eating home-cooked food that is comforting and delicious, rather than how many calories a particular dish has. Even so, it doesn't hurt to have a few lighter recipes on hand, which is why I picked this book up (I actually think I got it during the big Borders going-out-of-business sale). There's a nice variety in easily done meals, but unfortunately not many of them appealed to me. If you err on the healthier side of cooking, I would think this would be a great weekday cookbook for you, it just wasn't for me.
3 Stars and full review.
On Dublin Street by Samantha Young. Another steamy, quick read. My fellow Crossfire lovers will like this one. It takes place in Ireland, so there's a hot guy with a accent ladies!
4 Stars and full review.
THIS incredible post from my friend and coach, Lindsey. Head over and read about her personal decisions regarding the BRCA 2 gene and how she is taking control of her health.

Casa Mono. This is one of our favorite restaurants in the city. There are very few places that we make a habit of frequenting, but we just never get sick of this place. It's Spanish style tapas, in a small, cozy space. We usually make reservations, but if there is space, actually enjoy eating at the bar. Every single dish is more flavorful than the last. Not to be missed people!
Degustation. The set-up of this restaurant is really interesting, as it's a bar type seating all facing the kitchen. One big chef's table, if you will. Very cool to watch them cook everything, and I especially enjoyed watching the plating process, since they are incredibly meticulous about where each and every item goes. Some of the dishes were off the charts (Brussels sprouts and bruleed french toast) and others just fell flat. The experience overall was very cool, and even though I didn't necessarily love all the dishes, they were all very inventive and push the norms.
Moleskine Notebooks. I'm a journal nut. Seriously, I keep journals for my running, what we ate for dinner each night, and even one for daily anecdotes from each family member. I'm currently using one of these Moleskine ones and think it's quite possibly my favorite ever. It's super flexible, but very durable. And it's pretty, which is a journal must.
GU Chomps. I am not a big fan of eating while running. I think gels are messy and hard to eat, and everything else has been pretty hard to stomach. About a month ago I started using these Chomps and am totally hooked. They are easy to chew and sit well, even though they have a little caffeine. And they taste like candy, which you know I'm all for.
Okay, what are y'all reading, eating, and loving this week?