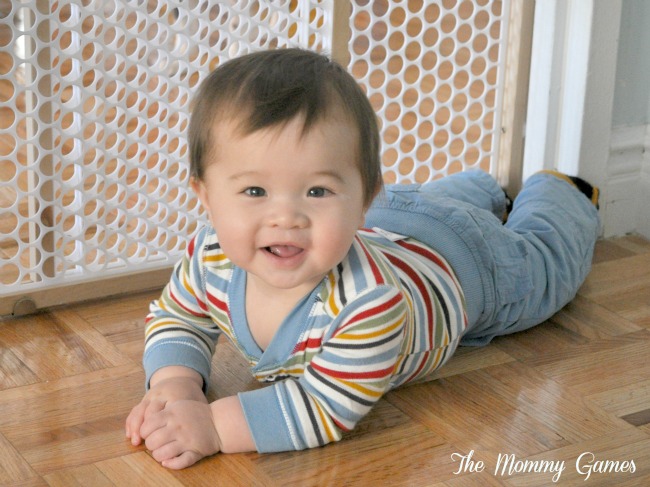 This past month has been all about movement for Rylan. Long gone are the days where he will contentedly sit in our arms. Now he's rearing to go and will wiggle and squirm until he's down on the ground where he wants to be. He's still only crawling about half the time, as he seems to get really excited and realizes that he actually moves faster pulling himself on his belly. Poor kid's gonna give himself rug burn. Even bottle feedings have become a bit of a challenge since he doesn't want to sit still the whole time.
Rylan is also determined to stand all the time. He will pull himself up the minute you put him down, even though he's still a little wobbly and has taken a number of spills. I remember with Brandon this being a scary couple of weeks, when they want to stand but don't really have enough control to do so for long. I mean everything from the bottom level of a bookshelf to the floor itself is a hazard. Some wise fellow mom told me then that this phase would be short lived and to just pray they make it to the other side (better stability) without any ER trips. This was totally the case with Brandon, so I'm crossing my fingers that Rylan will pass through it soon.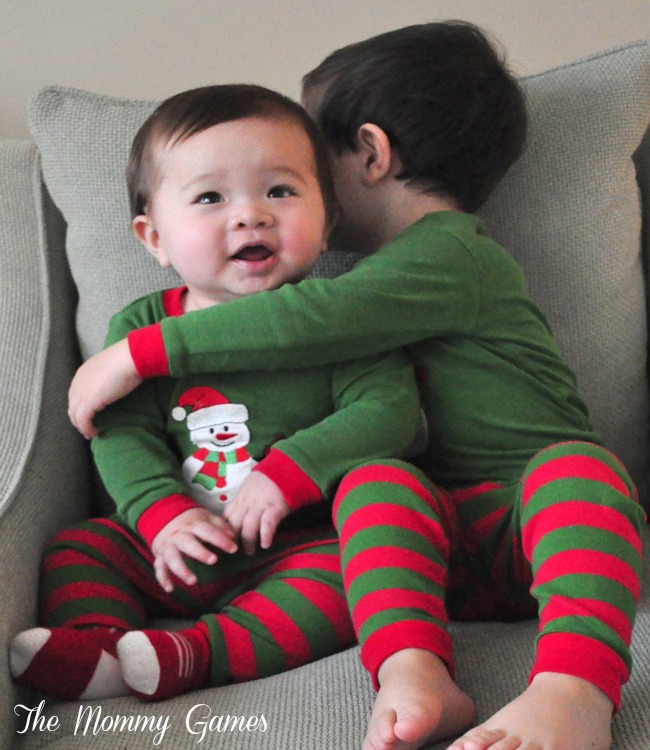 After we battled through last month's cold, we had a few weeks of good health before we got struck again. Rylan got it the worst this time and spent the good part of a week coughing and miserable. I really don't think that winter and it's icky germs can go away fast enough. His sleeping was a bit erratic, but I found that he actually did the best if we just gave him a few minutes to settle himself. Praises again that we sleep trained early on. Luckily, my in-laws were in town during this stint and were a huge help since the whole family was feeling rundown with the sniffles.
Although he hasn't taken to the bottle as ravenously as before, Rylan has become obsessed with eating finger foods. Puffs being his first choice. I'm always hesitant about giving them real cut up food, as the inevitable chocking (yes parents, it's gonna happen) scares the living daylights outta me. So far we've stuck with bits of freeze dried fruit, bananas, and Cheerios, but I will be branching out into more table foods this month. Brandon gets a real kick out of feeding Rylan little bits, so I'm sure he will be game for a more varied diet as well.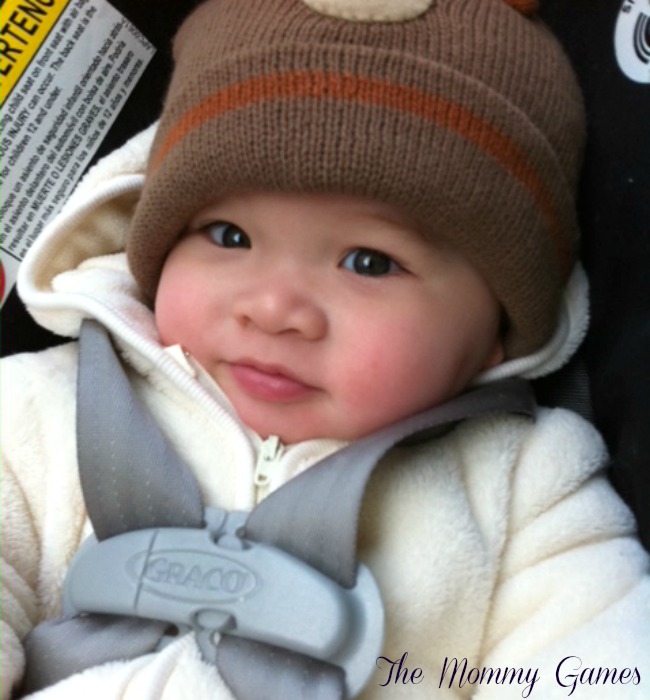 We had no big changes to Rylan's schedule this past month, and I hope to keep things in a similar rhythm through the craziness of the holidays.
Here's a typical day for Rylan at 9 months:
7:30 am – wake-up, get dressed and bottle (8 oz with 1 T rice cereal)
7:45 – breakfast w/ Brandon (will eat from little feeder or finger foods)
8:15 – Outside!
9:30-11 – nap #1
11 – "play" with Brandon
11:30 – Independent Play (playpen or exersaucer) while Mom makes lunch
11:45 – bottle (8 oz)
12 – lunch (Solids)
1:30-3:30/4 – nap #2
4 – bottle (8 oz)
4:15-5 – "play" with Brandon or Outside
5 – independent play in play pen
5:30 – independent play in exersaucer/jumper with tv on (with Brandon)
6 – dinner with family (Solids & Sippy Cup of water)
6:40 – bath
7 – bottle (8 oz with 1 T rice cereal)
7:30 – bedtime!