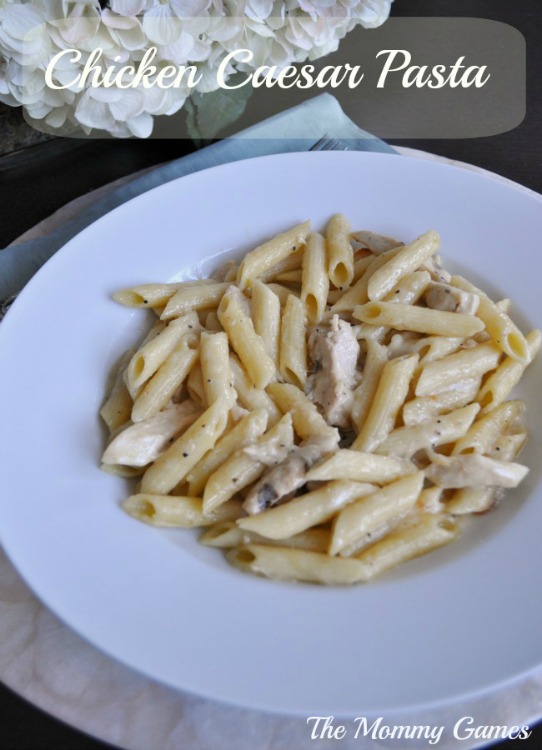 Happy Valentines Day! So, I had this lovely, romantic meal planned out for my husband and I that I was going to share with all of you today, but I just didn't feel like cooking it! We all have those kinds of days, right? After battling a cold for a few days and having the kids all to myself while Brad was away, I just couldn't muster the energy to make a more involved meal. Instead, I made one of my old standbys. People, this could not be simpler or more delicious. It's like an elegant version of mac and cheese and I have been making it for nearly a decade (seriously, I got the recipe from one of my college sorority sisters). This is the dish that I often make to bring to people after they've had a baby or are just in need of a comforting home cooked meal. Not that it takes any time to put together, but you could easily make a double batch and throw one in the freezer for just that sort of occasion. I am constantly getting asked for this recipe, and am nearly embarrassed to share it because it is so insanely simple. Please don't be afraid of the "Caesar" taste, both of my kids (2.5 and 11 months) devour this.
If you are having a "I just don't feel like cooking" kinda day (even if it is Valentines!), give this one a shot. It's a tried and true winner!
Chicken Caesar Pasta
1 lb. penne pasta, cooked according to package directions
16 oz. cooked chicken, cubed (I buy the precooked kind)
1/2 cup Parmesan cheese, grated
3 cups mozzarella cheese, shredded
8 oz. chicken broth
12 oz. Caesar dressing (I like Cardini's or Newman's Own)
Preheat oven to 350°F.

Combine all ingredients in a large baking dish, stir to combine, and bake for about 25 minutes.