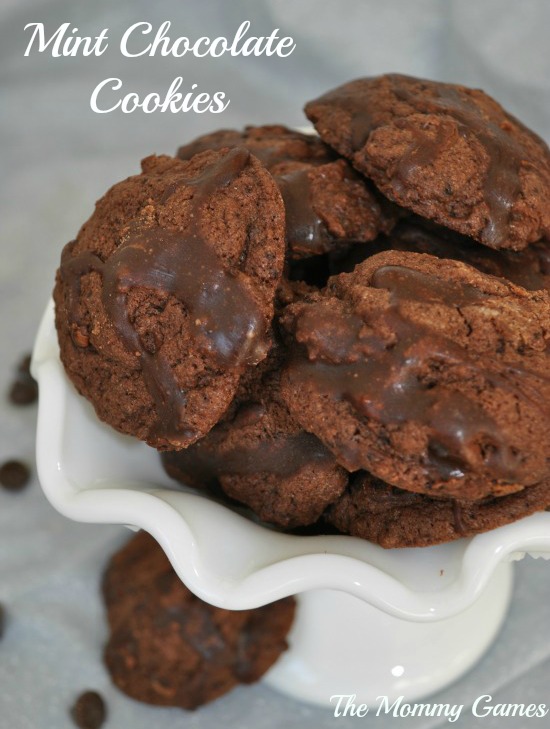 I just can't seem to get enough chocolate. I know it's a super cliche woman thing, but seriously, chocolate is my indulgence of choice. And these cookies are right up my alley. Going to forewarn you – they are amazingly addictive. Like, I made this recipe, ran out of cookies a few days later, and preceded to then make a whole other batch. They are a delicious cross between a brownie and a thin mint girl scout cookie. Seriously to-die-for. I especially liked them slightly chilled in the fridge. These should definitely top your "to-bake" list. They are simple to mix up, bake in no time, and will fulfill any chocolate craving you throw at them.
Chocolate Mint Cookies
Adapted from Nigella Express
3/4 cup light brown sugar
1/2 cup butter, softened
1 egg
1 tsp vanilla extract
1 cup flour
1/3 cup cocoa
1/2 tsp baking powder
1 cup semisweet chocolate chips
Glaze:
3 T water
1/2 cup powdered sugar
1 T unsweetened cocoa
1/4 tsp peppermint extract
Preheat oven to 350°F.
Using an electric mixer, cream together the sugar and butter, then add in the egg.
In a separate bowl, whisk together the flour, cocoa, and baking powder.
Gradually add flour mixture to creamed sugar.
Fold in chocolate chips.
Line a baking sheet with parchment , and evenly place rounded tablespoons of dough.
Bake for 12 minutes, allow to cool on pan for a few minutes, then move to cooling racks which have paper underneath (to catch spills from the glaze).
Place water for glaze in a small pot over low heat and allow to warm for a few minutes.
Whisk in remaining ingredients until slightly heated and combined.
Allow to cool completely, then drizzle on top of of cookies using a spoon.