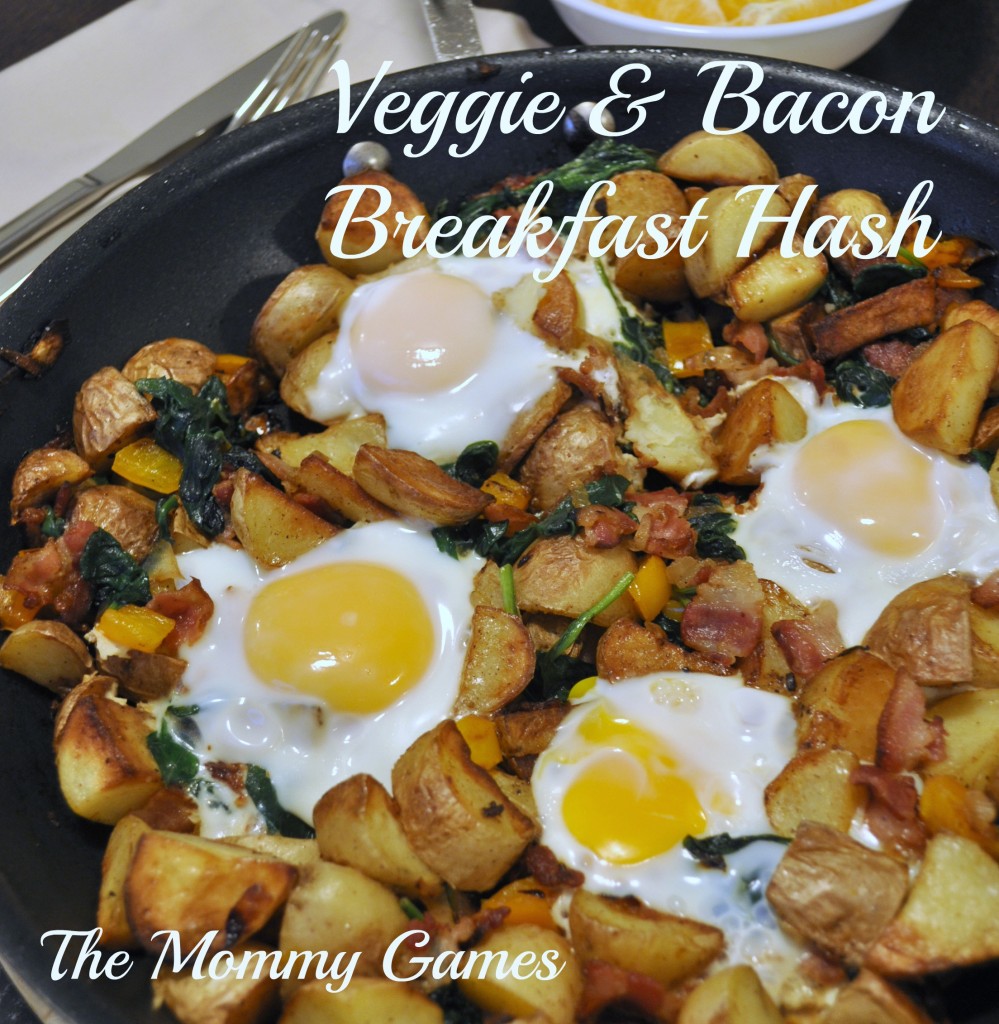 Every couple of weeks, I will clean out my veggie drawer by either making a fritatta or a hash like this one. They both make for fantastic dinners – quick, easy, warm and filling. And there's always something fun about having breakfast for dinner. This would, of course, make an amazing breakfast as well (especially if you've had a few too many cocktails the night before). And I doubt you would need lunch afterwards! We still (thankfully) have power here in nyc, but the pickins at the grocery store were slim, so this was the perfect meal to use up what we already had on hand. I'm sure a few fellow New Yorkers could benefit from a meal like this. Have a great weekend everyone, and a special good-luck to all the marathoners out there – although I'm still a bit torn as to whether or not the marathon should go on, we will be out cheering!
Veggie & Bacon Breakfast Hash
Adapted from Giada De Laurentiis
8 ounces bacon, chopped
1 1/2 pounds small potatoes, chopped into 1-inch pieces
salt & pepper
2 T extra virgin olive oil
1/2 medium onion, diced
1 red bell pepper, diced
3 cups baby spinach leaves
4 eggs, at room temp
In a large non-stick skillet, cook bacon over medium-high heat until crisp.
Using a slotted spoon, remove the bacon to a paper towel lined plate.
Add potatoes, salt & pepper to the pan with the residual bacon fat, and cook, stirring frequently, until brown and crisp.
Using slotted spoon, remove potatoes and add to plate with bacon.
Add oil and onion to pan and cook until veggies are soft (about 5 minutes).
Add spinach, salt & pepper and cook just until spinach is wilted.
Add bacon and potatoes back to pan.
Make 4 indentations in the hash and crack eggs into each, cooking until eggs are cooked through (5-6 minutes).