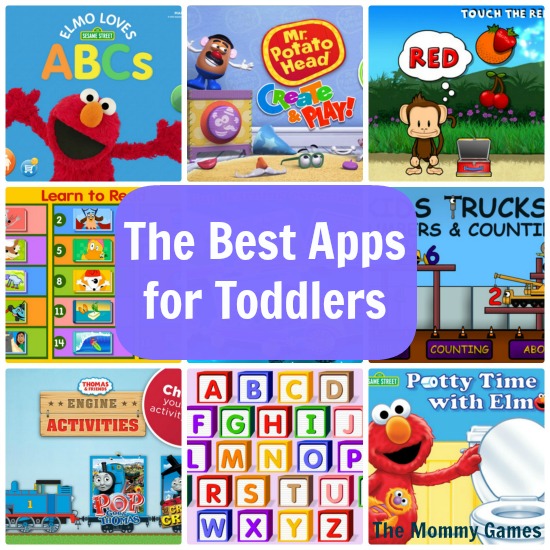 The ipad is an incredible tool. It's helpful and fun for adults, but if you've ever seen a young child use it, you will instantly understand the potential this tool has for not only entertainment, but also for learning. Most of the time, my 2-year old can navigate a new game and learn it without ever needing an explanation from me. Since they can use their fingers, most children find playing with the ipad pretty intuitive. I personally still consider time spent playing with any electronic device as "screen time," and limit it in the same way I do the TV, but I will readily admit that my toddler seems to actually come away from playing with the ipad having learned something.
Finding the right games can be tricky though. I have found that most free versions are just full of adds for their paid counterparts, and whenever my child plays them he ends up back in the itunes store. This bugs me to no end, and I would rather pay the fee up front to know that this isn't going to be a problem (there is only one free app listed below). You also want the game to be challenging enough that the child is engaged, but not so much that it frustrates them. I love those that have various levels of difficulty so that the kids can grown into them. Our favorite games are a mix of just-for-fun and also educational games, and my toddler tends to toggle back and forth between them, playing whatever he feels like at that particular moment.
New games seem to pop up daily, but here are 5 that have been our favorites for a while:
Monkey Preschool Lunchbox ($0.99): This makes almost every favorite app list I've seen for a reason. The graphics are great and it engages with your child since they can earn stickers and also make the happy little monkey jump and cheer. It teaches things like sizing, shapes, colors, etc. My son, a few months shy of 3, has started to outgrow this one a bit, but he loved it for months on end.
Mr. Potato Head Create & Play (free!): This is a great app for both young and old toddlers. It's just like playing with the actual doll, but without mommy having to pick-up a bazillion parts afterwards. When you are done decorating the doll, it will do various entertaining actions. I also like the fact that as you put different pieces on and off you have to put them either back in a specific spot or in the toy chest – it's virtually forcing your child to clean-up. There's a variety of different scenes, which have to be unlocked but are free of charge. My son absolutely loves this one and plays it every time he's on the ipad.
Elmo Loves ABC's ($4.99, also a free version): A great way to introduce your child to both upper and lower case letters. There are lots of songs and games for each letter. My son especially liked the different versions of the "ABC Song" that they have.  And I have yet to meet a toddler that doesn't like Elmo!
If You're Happy & You Know It ($1.99): This app is full of different games that will entertain your child. My toddler is especially fond of the puzzles and singing/dancing along to the songs. I will mention that you do not want to get the free version, as all it does is try and get you to buy the paid one. Even the paid one has adds every so often, but this one is such a hit that I have to include it.
Starfall ABC's ($2.99): I seriously credit this app to teaching my toddler his letters (both upper and lower case) and their sounds. It definitely has more of an educational feel than the other games, but my son loves to play it and is his most used app. It's totally self paced, so the child can work through the various letters at random. If your child needs a lot of graphics and such to keep their attention, I wouldn't recommend this one, but from a learning standpoint (and I've seen the results), I can't recommend it highly enough. Now that my toddler has learned his letters we've moved on to Starfall Learn to Read ($2.99) which I think is awesome for older toddlers/preschoolers.
Also, if you have boys who are as obsessed with trains and trucks as mine are Kids Trucks: Number & Counting and Thomas & Friends: Engine Activities are both big time favorites in our house. Elmo Potty Time also earns an honorable mention because it's fun, although I'm not sure how helpful it has actually been for potty training.
Do you let your toddler play with the ipad? What are some of their favorite apps to play?