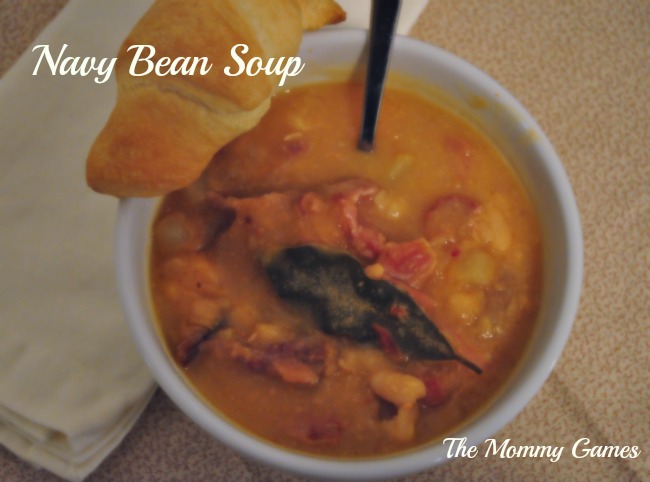 Happy Monday! We are still getting back to normal around here, after celebrating our first Thanksgiving in NYC. Although I'm going on 8 years in NYC, we've always hightailed it out of here around the holidays to go and visit family. This year we were lucky enough to have family come to us. I will put up some pictures and recipes from our Thanksgiving table later this week, but I wanted to quickly share this awesome way to use up your leftovers. This soup is a fantastic way to utilize a leftover ham bone. My mom makes it after nearly every holiday, and my husband especially loves it. It's super easy and delicious. If you have additional ham left on the bone, it will just fall off into the soup, making it even more yummy (and probably salty, so watch how much you add). Hope you all had a wonderful Thanksgiving!
Navy Bean Soup
Courtesy of Mom
1 large bag of navy beans, soaked in water overnight (soaking liquid discarded)
3 quarts water
1 ham bone (with leftover ham scraps)
pepper
1 large onion, diced
1 bay leaf
1/3 cup ketchup
2 large potatoes, peeled & diced
Salt
Place all ingredients except salt, in a large pot.
Cover and cook for 2 hours over low heat (soup will be at a low simmer), stirring occasionally.
Remove 2 cups of beans and potatoes and puree in a blender.
Stir puree back into soup, re-cover and continue cooking for 1 hour, or until beans are tender, stirring occasionally.
Remove bay leave and ham bone from soup, and add salt to taste.