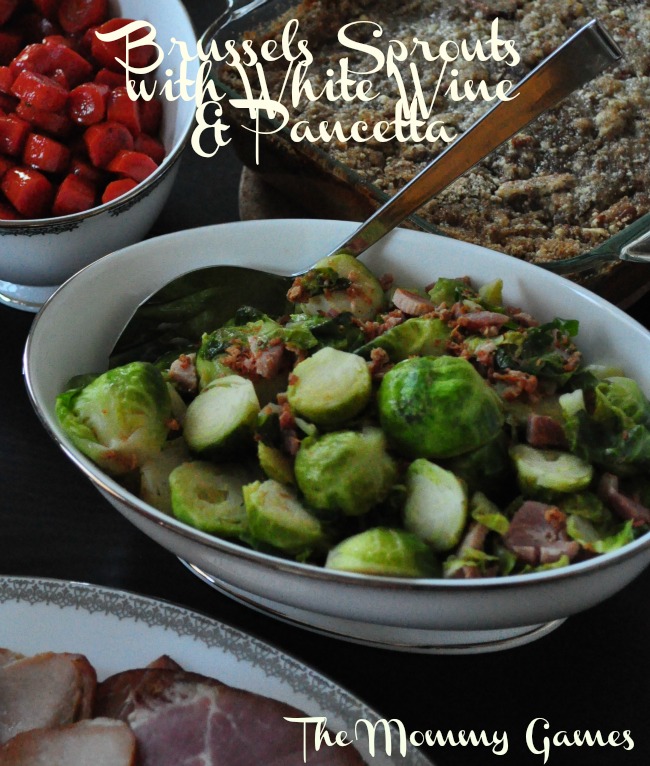 As I mentioned earlier this week, we had a really wonderful Thanksgiving this year. There was a lot of hoopla trying to get everyone to the streets to see the Macy's parade (which conveniently takes place right outside our apartment), so there wasn't a whole lot of time to do some serious cooking. We decided  to skimp on the mains and ordered the turkey and ham, then my mom, grandma, and myself split up the sides and desserts. In the end it was perfect – a very relaxed but beautiful meal. The main point was to be together and for my dad to see the parade, which has been a long time bucket list item for him. Although it's super crazy crowded, we hit the streets early (6!) and had a great spot. Brandon especially loved the marching bands and balloons. In fact, that's the first thing he mentions when he wakes up now. Sorry kid – there's a while to go before the next one!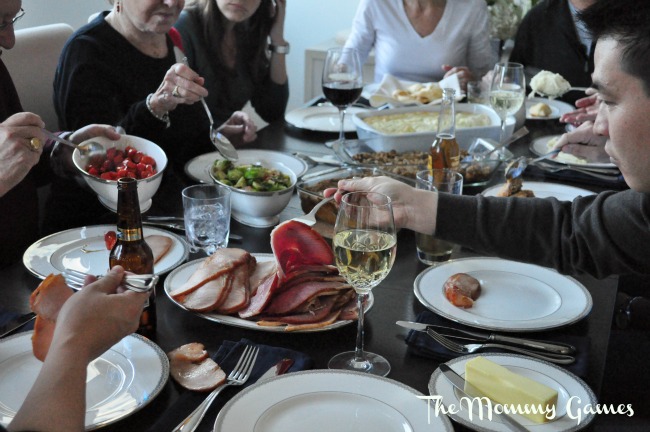 One of the challenges of hosting a major holiday in an apartment can be space – not only for seating, but for cooking. I decided to make these Brussels sprouts since they are cooked entirely on the stove top and therefore freed up some much needed space in the oven. They are very simple and elegant.
With Thanksgiving behind us, we are now into full on Christmas mode. Love this time of year. Cheers from our family to yours for a happy holiday season!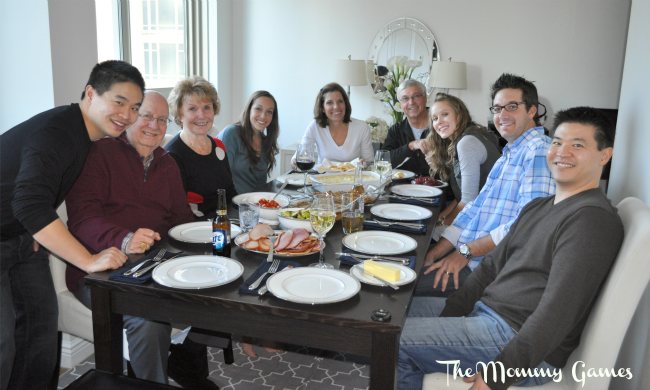 Brussels Sprouts with White Wine & Pancetta
Adapted from The Winemaker Cooks
2 lbs. Brussels sprouts, halved lengthwise
4 oz. pancetta, diced
1/2 cup dry white wine (like Chardonnay)
salt & pepper
Bring a large pot of salted water to a boil, then dump in Brussels sprouts and cook for 5 minutes.
Drain Brussels Sprouts.
In a large saute pan, cook the pancetta over medium heat until browned, about 5 minutes.
Add wine to the pancetta and cook until reduced by half, then stir in the Brussels sprouts and season with salt & pepper to taste.