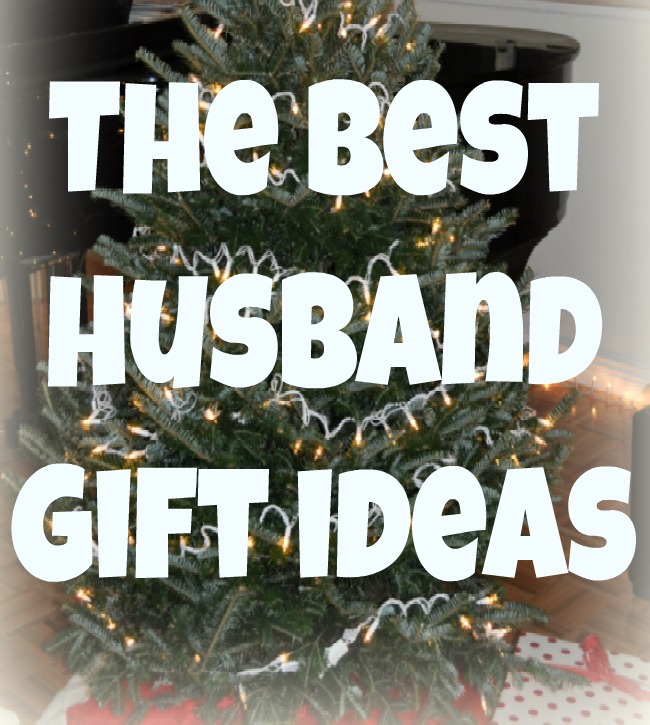 Ladies, is your husband/boyfriend as hard to buy for as mine? Then this is my early Christmas gift to you. I asked my sweet husband to write about his favorite gifts – ones that he thought all guys would love and that women wouldn't necessarily consider. He came up with this amazing post, and I think it will give you some great ideas for your holiday shopping! Here's Brad…
The only question in this world I think the internet can't answer is – What should I get my wife for Christmas?  If you don't believe me try googling the words "best gift idea for wife/husband" and after your 20th page of useless items on Red Envelope you will know what I'm talking about.
So with that in mind, Ashley asked me to give her female readers some gift ideas for their husbands, from the husband's perspective. Just in case none of my suggestions below work for you, I thought starting with a few basic rules will help anyone who is having a hard time thinking of a gift:
Make it practical.  The best gifts get a lot of use, and if you are lucky enough to buy him something that he uses everyday, he will think of you every time he uses it. Everybody wins.
Make it thoughtful.  Guys are pretty simple in their needs, so getting creative is a great way to buy a memorable gift without spending a lot of money.
Spend smart.  Guys can be very picky about expensive items. Even thrifty guys sometimes get brand envy and feel the need to go top of the line when buying certain items (watches, golf clubs, electronics, etc…). This can pose a problem if you buy your husband a "medium tier" item when deep down he really wanted to splurge and buy himself the "top tier" item.  To avoid this, I think the right balance is to find a category where the "top tier" isn't too expensive and just go for it … hopefully he's worth it!
With those thoughts in mind….Here are my gift ideas (in no particular order):
1) A Really Nice Belt.  This is the perfect complement to his favorite watch and shoes, but not nearly as expensive or hard to buy. The added bonus is he will wear it almost every day (unless he wears track pants to work … in that case God bless him). I never really cared about the quality of my belt until I received this one as a gift from Ashley and now it's one of my favorite items. It should be understated (nothing flashy if you want daily use), black or brown (look at his shoes or watch band), but really high quality and nice.  In my opinion, Ferragamo makes great belts and will cost $200-400 depending on what you buy.
2) Pre-loaded Ipod Alarm Clock.  Every guy hates the sound of his alarm. There are no exceptions. However, waking up to some great tunes that your wife has picked especially for the occasion turns a horrid event into a nice one (a great start to the day). I would also suggest finding an old iPod or buying him a new one (get the lowest memory) so you don't have to rely on him to use his daily one, because when he forgets to dock it, the wretched alarm noise will go off!! Pick some great songs just for him, it's really thoughtful, and the extra bonus for you is that you get to pick out a style that matches your bedroom furniture (rather than him deciding to use some ugly alarm clock that he wins at a golf tournament). iHome has the best quality and variety for a fair price.
3) Garmin Sports Watch.  Is your husband an ex-athlete? If so, even if he doesn't run at this moment, this is a great purchase. I hadn't run over 2 miles consecutively my entire life (football and hockey are more about short bursts of energy) – but Ashley (a longtime runner) bought this for me 1.5 years ago for my birthday.  Since that time, I've run almost 1,000 miles, Ashley and I enjoy long runs with the double stroller on weekends, and I feel better than ever (lower blood pressure and 10 lbs lighter). Part of this gift is a subliminal message to your hubby saying "get off your lazy a$$," but the cool technology, GPS, and data features allow you to say — "I thought you would like all the technology and cool features…just give it a try."  Most importantly, your ex-athlete husband still craves competition in his old age and this watch will allow him to compete against himself every day.
4) Underwear and Socks.  Don't laugh….but also don't get him hanes or fruit of the loom. The truth is that most guys don't care about wearing underwear with holes in them, let alone actually buying himself a good pair. Revamp his underwear drawer with brand new, stylish looking (but still comfy – comfort is paramount) underwear. With socks, just try to look for understated patterns for the double benefit of looking good and also being easy to match after doing laundry (a win for you or him, depending on what goes on in your household).
5) Pre-loaded Kindle.  Even if he swears by his iPad, nothing replicates the real thing like reading on a Kindle (I have both and actually use my Kindle more).  If he has an iPad, there is no need to spend extra to get a Kindle Fire.  If he doesn't,  you can consider it.  The great part of this gift is that after a little research on his favorite topics (ie. read some Amazon book reviews), you can buy a few books especially for him. This is a really thoughtful way to show your husband you care about his interests and support his passions.
Hope this is really helpful to all you women out there – and thanks so much to my wonderful husband for taking the time to write this up! I even got some good ideas from it!