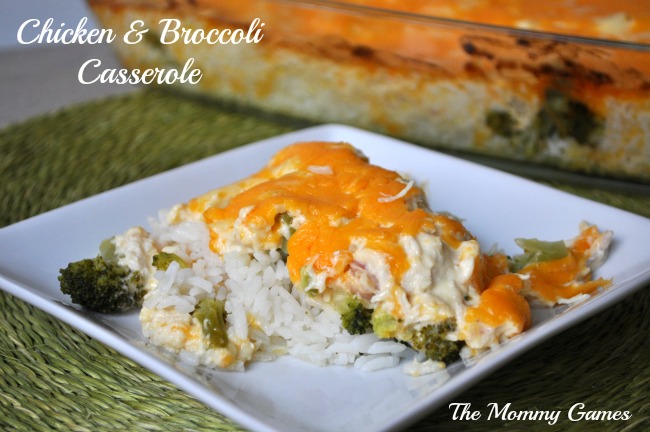 Casseroles get a bad rap. It's such a shame, because they are a great meal option for the whole family. Most are easy to prepare, freeze and reheat well, and are pretty  portable. This recipe is one of our all-time favorites. I've seriously made this more times than I can count. It's so simple and yummy. The kind of meal that gets addicting and you end up craving on random Tuesday nights. If you made a resolution to cook more at home this year, I would definitely recommend adding this one to your repertoire.  It's cheesy and homey without being too heavy. It's also a one-stop-shop for veggie, protein, and carb. Win for mom and fam!
Chicken & Broccoli Casserole
Adapted From Georgia Cooking in a Oklahoma Kitchen
2 cups cooked rice
3 cups cooked broccoli, chopped (can use frozen and microwave until thawed)
1 cup sour cream
1/2 cup mayonnaise
1 T lemon juice
1 10-ounce can condensed cream of chicken soup
3 cups shredded cheddar cheese
1/2 tsp. salt
1/4 tsp. pepper
4 cooked chicken breasts, shredded
Preheat oven to 350°F.
Spray a 9 x 13 x 2-inch baking dish with nonstick cooking spray.
Spread rice in an even layer in dish, then top with broccoli.
In a large bowl, mix together the sour cream, mayo, lemon juice, soup, half the cheese, salt, pepper, and chicken.
Spread mixture on top of broccoli.
Top with remaining cheese.
Bake for 40 minutes and let stand for 5 minutes before serving.