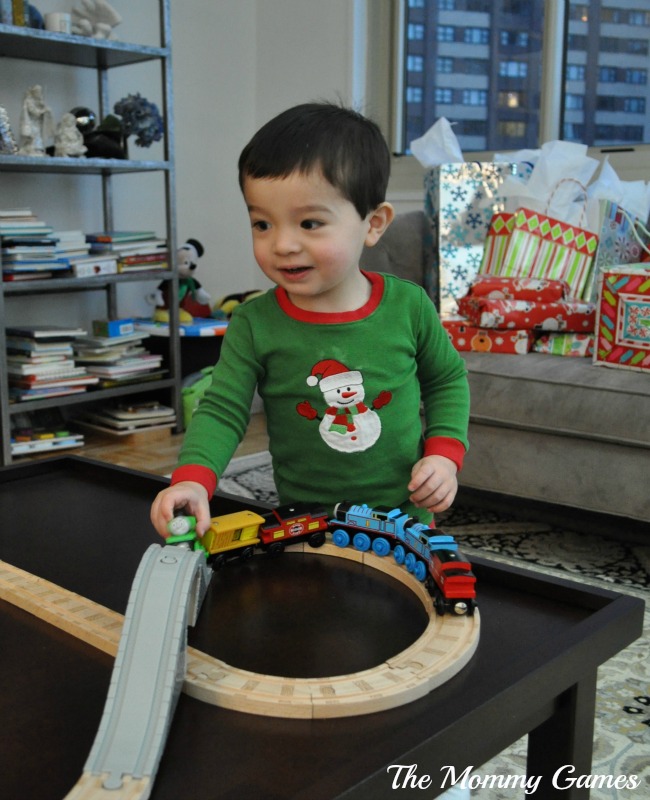 The highlight of the last couple of months with Brandon, was definitely Christmas time. Granted he had like 4 different Christmas celebrations since we were visiting different family members, but he simply couldn't get enough of "open presents!" As parents, I think it's even more fun for us. Brad spent hours making sure Brandon's train was set up just right for Christmas morning. And of course, we patted ourselves on the back for being the ultimate gift givers when he proceeded to play with it all day. He even got a special table to keep it on in his room, which turned out to be a smart move since it keeps the trains and tracks somewhat out of Rylan's reach. He could not possibly have been happier when we were visiting family and had tons of playmates at all hours of the day. He was one tuckered out kiddo by the end of it all. We even had to go back to him taking 3 hour naps for a while, and even then it was sometimes hard to get him up.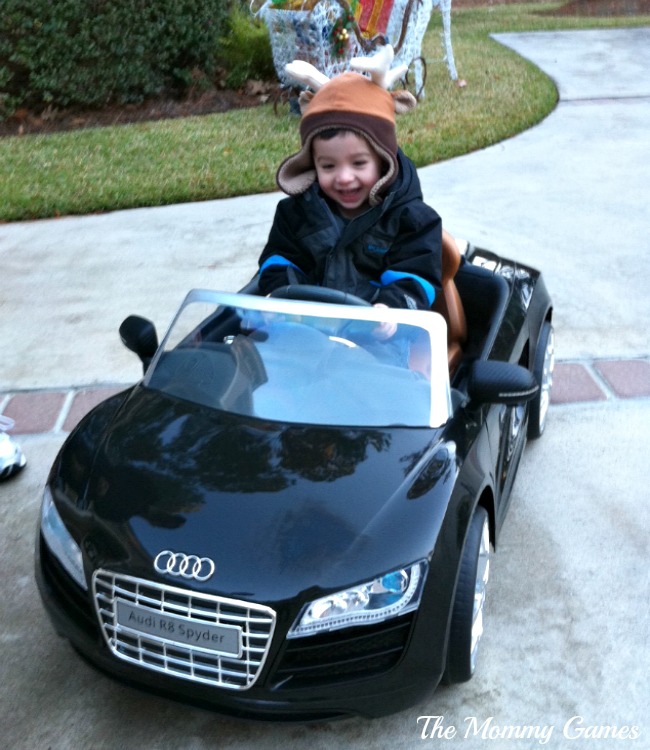 School is still going really well. Brandon loves it and bounds right into his classroom two times a week. He's also started soccer up again and asks to go there nearly every day. Indoor soccer is an awesome winter friendly activity, and a great way for him to run off some energy when it's too cold for the playground. His large motor skills continue to develop every day. At full out speed the kid is really fast! He gets on this crazy high right before bath time and will just run loops around the apartment. Rylan is constantly entertained by his antics. Brandon's also maintained his fondness for Rylan, which is pretty astounding considering that Rylan frequently goes Godzilla all over his puzzles, legos, etc. He loves playing in the crib with him, feeding him cheerios in the morning, and always needs to kiss him goodnight before naps and bedtime.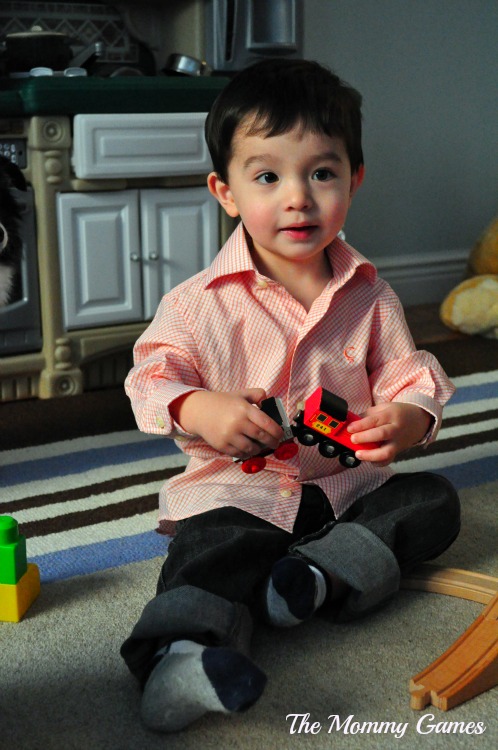 Brandon has been thrilled that we seem to understand more of what he says lately. Full sentences are coming more into play, and while not always correct, he gets this huge grin on his face when you are able to pick out words and phrases correctly. He's currently working on a few simple songs like "twinkle, twinkle" and "Jesus loves me." He continues to love the ipad, and is often torn between playing with it or watching tv (Mickey and OSO being the choices there) during his allotted time. He particularly loves various puzzle apps at the moment, and is really quite good at them. He definitely has an eye for order and likes being precise in whatever he does (hmm, wonder where he got that from…).
Here's a typical day for Brandon at 30 months:
7:20 – wake-up, get dressed, play while Mom feeds Rylan
7:45 – breakfast
8:15 – outside!! (School from 8:45-11:30 2 days a week)
9:45 – playtime with mom (learning activities/crafts/baking)
10:30 – independent play
11 – free play with Rylan
11:30 – dvd or Ipad
12 – lunch
1-3:30 – nap
3:30 – snack & play/outing
5 – independent play
5:30 – dvd or Ipad
6 – Dad comes home (highlight of his day!) and dinner
7 – bath with Dad and bottle of pediasure, family reading time, brush teeth
7:30 – Bed!!