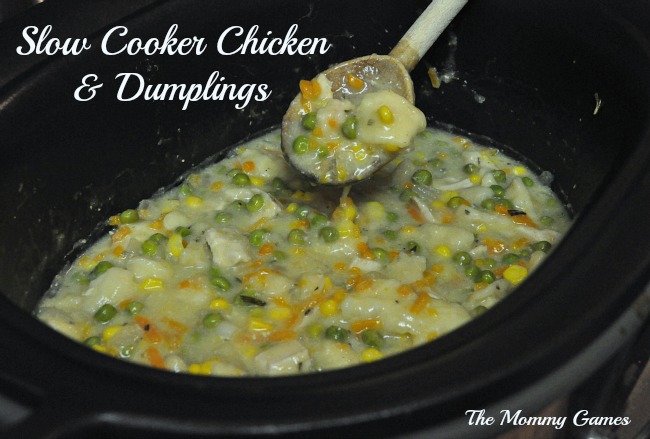 Oh, Monday. Did you really have to throw in this freezing snowy weather to add to your sting? Going on my 8th year here in the Northeast and I still haven't come to terms with the winter weather. About the only thing cold weather is good for is an excuse to stay indoors and eat warm, hardy, comforting food. And yes, chicken and dumplings fits just that bill. This is especially perfect for a weekday since it takes no time to throw everything into the slow cooker. I mean, how fabulous is it to hit 6 pm and realize that dinner will only take another few minutes of your time. Just the kind of end of day you need on a freezing Monday like today.
Slow Cooker Chicken and Dumplings
1 lb. boneless skinless chicken breast, cut into 1-inch pieces
1 lb frozen mixed vegetables
1 onion, chopped
24-ounces low sodium chicken broth
1 package canned biscuits (6 biscuits), cut into 1-inch pieces
Place chicken, vegetables, onion, and chicken broth in slow cooker.

Cover and cook on high for 2 hours.
Drop in cut up biscuit dough, cover and cook on high for 10 minutes.
Uncover and cook for an additional 20 minutes.