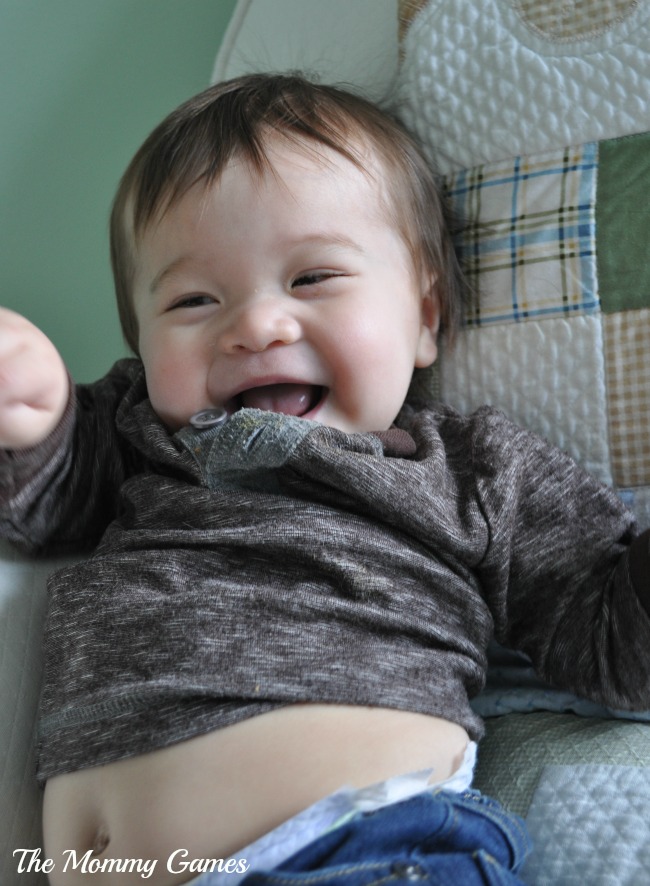 I seriously cannot believe that my little baby is just one short month away from being a year old. That whole saying, "The days are long, but the years are short," totally applies to how I'm feeling. With his cute little baby face, Brad and I are always remarking that Rylan seems younger at this age than Brandon did. Maybe that's why it surprises me so much when he grasps a new concept. He's beginning to understand processes lately, and likes knowing what to expect. As most mothers would recognize, he is in the pulling everything out stage – emptying a drawer or basket of clean diapers takes no time. Clapping is still his go-to move (everyone loves that he knows "If you're happy and you know it"), but he has also gotten the hang of using signs for "more" and "all done" at meal time.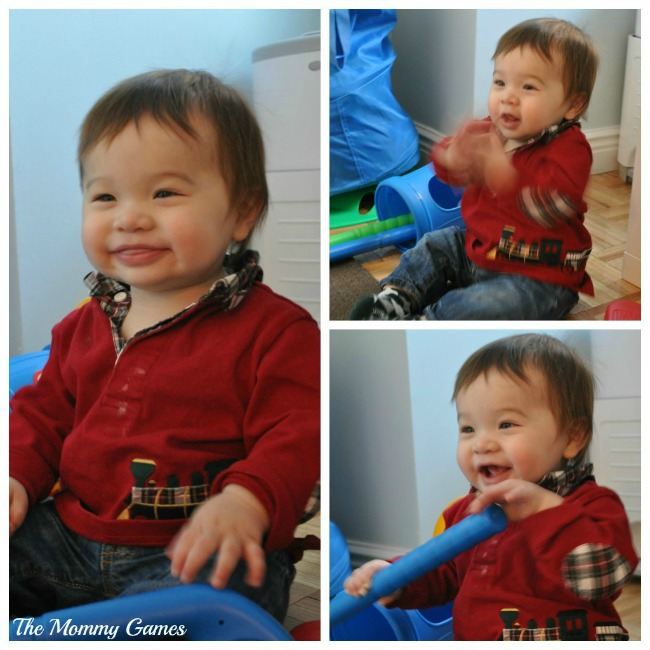 We are very much in the midst of teething. This kid will chomp on anything he can reach. I left him alone for 2 seconds the other day, and turn around to see him gnawing away on the door hinge, with a big piece of paint in his mouth. Oh brother! His sleep hasn't been as interrupted as last time, but eating has been a bit of a problem. He would much rather suck on his cold sippy cup than eat any baby food. Right now, pretty much the only thing we can get him to eat is "real" food, straight off our plates. Meat and pasta are his favorite. We also moved him over to a booster seat with a tray so that he feels more included at meal time. He loves it, especially since he can sometimes reach Brandon's food. Brandon doesn't love that so much. On a very exciting note, we are starting to wean him off his reflux meds. His spitting up has decreased radically, and I no longer have to change his (or my) clothes a million times a day. My laundry machine is breathing a sigh of relief.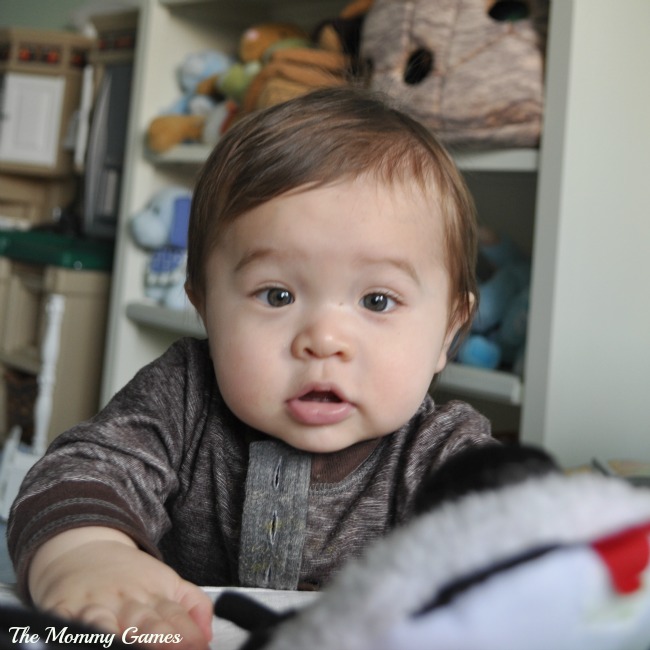 One of the biggest changes to Rylan's schedule this month is the fact that I've added in a little tv time. I know, I know, everyone preaches waiting until 2 years, but that just isn't practical for us. He sees Brandon watching a show and wants to be included too. For me, it's better to have it planned out and for a short amount of time, rather than just turning it on at random when I feel like I need it. This way it doesn't get abused, and the boys know what to expect. Everything else has stayed pretty much the same. Happy 11 months Ra-Ra!
7:30 am – wake-up, get dressed and bottle (8 oz with 1 T rice cereal)
7:45 – breakfast w/ Brandon
8:15 – Outside!
9:30-11/11:30 – nap #1
11:30 – play with Brandon
12 – bottle (8 oz)
12:15 – lunch
1:30-3:30/4 – nap #2
4 – bottle (8 oz)
4:15-5 – "play" with Brandon or Outing
5 – independent play in play pen
5:30 – watch tv with Brandon
6 – dinner with family
6:40 – bath
7 – bottle (8 oz with 1 T rice cereal)
7:30 – bedtime!