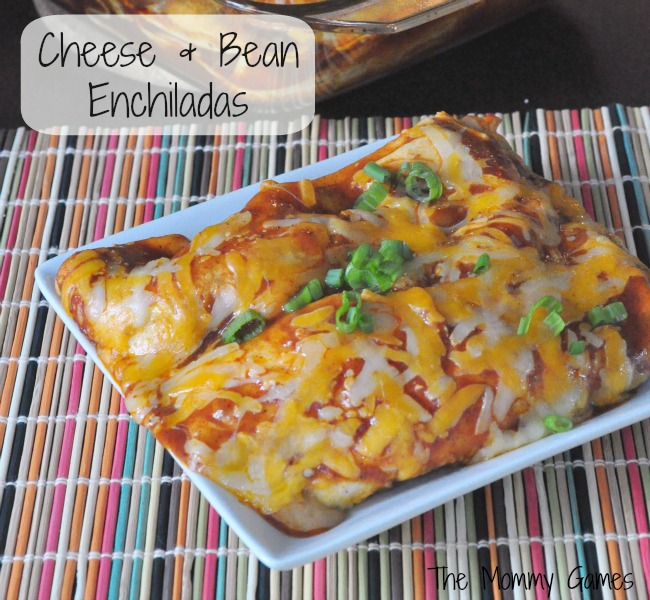 Mexican is my default "I've had a rough day" cuisine choice. Cheesy, hot goodness without any fuss is exactly what I need on days when things just aren't going right. A good margarita (with extra salt!) or michelada doesn't hurt either. Sometimes we do tacos, but what I really love are these been and cheese enchiladas. They're originally adapted from something I saw in Cooking Light (don't get too excited, they lost their "light" status as soon as I got my hands on them), and you can tell how often they frequent our table my the many markings and splattered blots all over the now very altered recipe. What makes this recipe extra grand is that the ingredients are basic pantry staples, so these could easily be dinner tonight. Just the thing to cure the Monday blues. Tequila is also strongly encouraged.
Cheese and Bean Enchiladas

olive oil
1/2 onion, diced
1 16-ounce can refried beans
2 1/2 cups Mexican blend cheese, shredded (or Cheddar)
1 tsp. Mexican seasoning
12 6-inch corn tortillas (or 6 soft taco size)
1 15-ounce can enchilada sauce
sour cream
green onions, sliced
Preheat oven to 400°F.

Heat oil in a small pan over medium heat, add onion and cook until softened (about 5 minutes).
In a medium bowl, combine cooked onion, beans,2 cups of cheese, and seasoning.
Wrap tortillas in damp paper towels and microwave for 30 seconds, until soft.
Pour half of the can of sauce in a 13 x 9-inch baking dish.
Dip tortillas in sauce on both sides, then spoon about 1/4 cup of filling inside.
Roll up and place seam down in the dish, and repeat with remaining tortillas.
Pour remaining enchilada sauce on top and sprinkle over remaining cheese.
Bake for 10 minutes, or until heated through.
Serve with sour cream and a sprinkling of green onion.