We are officially into the summer swing! Temperatures are finally starting to rise and the kids and I have enjoyed some much needed playground time. Playdates this week were all outside and involved lots of water balloon and bubble making. This mommy certainly earned her cocktail with all the running around we did. What about y'all? Any exciting summer time plans? Cheers, and thanks for visiting with me this week!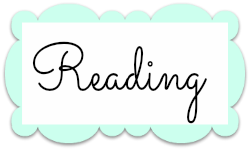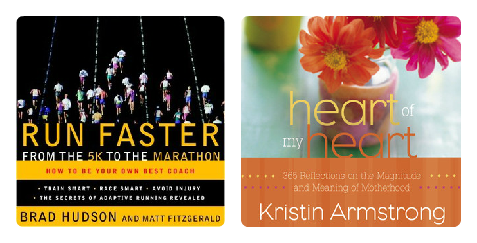 I finally finished Run Faster from the 5K to the Marathon (this wasn't exactly a nail biter, so I've taken my time working through it) , and would definitely recommend it to anyone looking to get more serious about their training. This is not a beginner friendly book, nor is it geared towards overall running fitness, but I loved how it dealt with training for a specific race. I used many of the workout ideas while training for my last 10K. My full review is HERE.
I love this post over on Not Without Salt about embracing the beautiful parts of your life, even if they are small in comparison to the mayhem around you. Think we could all use a little reminder of this from time to time!
With summer here and more lax mornings, I've recommitted to doing a daily devotional. I'm reading through Heart of my Heart for the second time and believe that every Christian Mommy out there should give this one a look. It's so good. I've seriously dogeared and underlined nearly every page. Review HERE.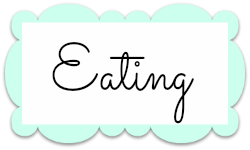 Tuscan Peasant soup over at E.A.T. It might be hot out, but oh buddy, that soup is just too good to pass up.
Banana pudding from Magnolia Bakery. I can't seem to make it a week without popping into Magnolia. It's a problem. I know all the hype is around the cupcakes, but the star is the banana pudding. So not to be missed if you are visiting NYC. If you won't make it up here anytime soon, try making it at home (recipe HERE).
We have officially entered smoothie season, and I want to give Jamba Juice a big ol' pat on the back for their kid's smoothies. They come in these cute little cups with straws that change colors. I generally order my boys one of the veggie based smoothies and then have them put them in the kids cups. The boys love them and we pretty much can't leave Whole Foods without stopping for one.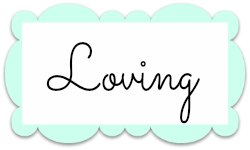 I can never seem to drink enough water. It's not that I don't like the taste of water, but honestly, a lot of the time I'm just caught up doing things and totally forget about it. That's why I'm totally in love with this Nathan water bottle. It's something about the straw feature that entices me to drink. Not entirely sure why drinking out of a straw rather than guzzling from a bottle seems easier, but it definitely does. I've also developed a Nuun addiction and cannot get enough of the Cherry Limeade. It even has a little caffeine (mommy approved!). Now if my local running store could just keep it in stock we would be golden. Gotta keep hydrated during those hot summer runs!
Brandon did a kids race put on by NYRR last weekend, and it was SO AWESOME! For a whopping $6, he got his own number, t-shirt, child size medal, and goody bag at the finish. Not to mention the kids get to run through the actual finish line that was set up for the adult race that had happened just prior. It was the cutest thing ever and Brandon had a blast running it with Brad. This running mama was over the moon about the whole experience.
My current must have summer accessory is this bracelet in white by 1884. My in-laws gave it to me for Christmas, and there is a little bit of history attached to each one. I don't wear many bracelets because I'm still carrying babies around and they always seem to get in the way, but this one is simple and chic enough for everyday. Love it!
 What are you reading, eating, and loving this week?