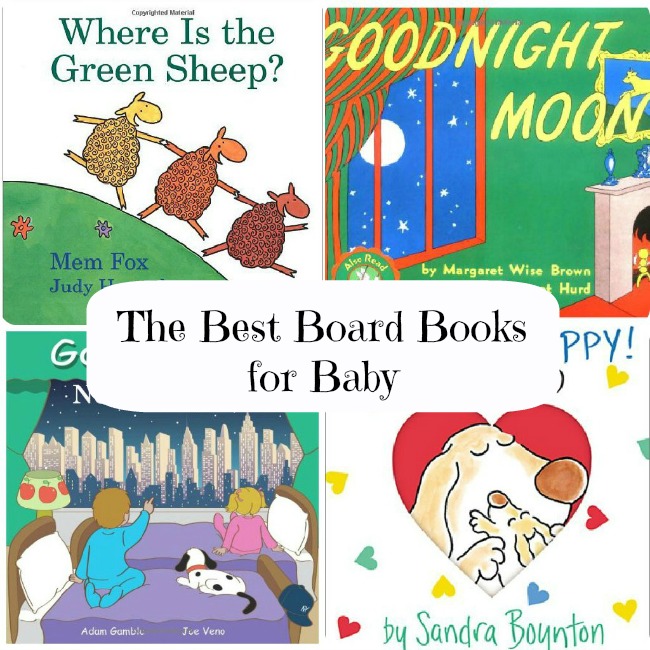 A board book would be the perfect last minute gift for the baby in your life. Even the smallest baby will like to see the colors and will eventually enjoy exploring the book on their own. They are safe, small, and durable. With the holidays right around the corner, I thought this list of our favorites would be helpful if you are looking to pick up something small and special to put in a stocking or give to a friend who recently had a baby.
Our Top 5 Favorite Board Books
 5) Go, Dog. Go! by P.D. Eastman
A simple, classic rhyming story. Our toddler loves that he can "read" this one.
4) Snuggle Puppy by Sandra Boynton
We have a small obsession with Boynton's books, and this is my all-time favorite. It's a little song and fun to read for both parent and child.
3) Good Night New York City by Adam Gamble & Joe Veno
My little New Yorkers love this. There's a number of different cities, so hopefully they have one that would be special for your family.
 2) Where is the Green Sheep?  by Mem Fox & Judy Horacek
A sweet story that introduces lots of different sheep while searching for the missing green sheep. It has a lovely rhythm and is a great nap time book.
1) Goodnight Moon by Margaret Wise Brown & Clement Hurd
This classic story has been lulling little ones off to sleep for ages. It seriously has magical powers.